Registered Nurse, Portland, OR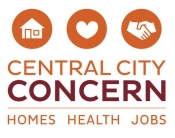 View the Website
Central City Concern
Nurse
Portland, OR
January 17, 2018
Central City Concern is a non-profit organization whose mission is to provide comprehensive solutions to ending homelessness and achieving self-sufficiency. CCC provides many services, such as addiction treatment, employment, housing, mental health, primary care, and other related culturally specific services, to a diverse population. As an agency deeply rooted in recovery, part of our policy and commitment to a drug and alcohol-free workplace includes post-offer, pre-employment drug screens.
TITLE: Registered Nurse, RN
DEPARTMENT: Primary Care - Hansen Shelter Clinic
SCHEDULE: Monday-Friday 8:30am-5:30pm (hours may vary based on operational need)
SALARY: $37.63-$41.40/Hour DOE
SUMMARY: The Hansen Shelter Clinic RN works collaboratively as a member of a multi-disciplinary team providing medical and behavioral health services, care coordination, and care access support for medically vulnerable adults experiencing homelessness and living in the Hansen Shelter. The Hansen Shelter Clinic is operated in partnership with Transition Projects, Inc.
The Hansen Shelter Clinic RN is responsible for maintaining the smooth clinical operation of the Hansen Shelter Clinic and Health Connections program. The Hansen Shelter Clinic RN works closely with and reports directly to the Associate Director of Primary Care and Associate Medical Director of Primary Care. In their capacity as a nurse, the Hansen Shelter Clinic RN provides nursing and clinical support as delegated by Hansen Shelter Clinic providers, as well as supporting navigation, facilitation and coordination of services for Health Connections program participants.
MINIMUM QUALIFICATIONS:
Successful completion of a course of accredited study that leads to the AD, or BS or AA degree in Nursing from OSBN or State Board approved course.
Current RN license in the State of Oregon.
Must meet CCC privileging requirements as required by FTCA.
Must have an understanding of the causes of homelessness and poverty, the medical and psychosocial sequelae of homelessness and the systems and processes used to help complex and medically vulnerable participants secure and maintain stable housing, healthcare, and other social services.
Must have experience working with high-risk participants.
Must have a high tolerance for ambiguity and change.
Must be able to document nursing interventions and responses to care and do so in an accurate, legible, and intelligible manner.
Must have excellent reading and comprehension skills.
If in recovery, must be currently clean and sober.
Must have or be willing to obtain Healthcare Provider CPR/AED certification.
Must possess a current driver's license and qualify as an Acceptable Driver as designated in Central City Concern's Fleet Safety policy. Must pass an initial drivers training within 60 days of being an approved driver and continued recertification training. Must maintain vehicle insurance coverage of a minimum of $100,000/$300,000 personal auto liability coverage.
Must have the physical ability to bend, stoop, twist, kneel, reach, squat, pull and lift heavy participants or objects.
Must be able to carry an agency mobile phone and portable computer for work use. Mobile equipment will be provided by Central City Concern.
Must be able to be trained in the use of Central City Concern database programs CCCER and Centricity and partner systems including hospital electronic medical records.
Must have non-violent de-escalation training or equivalent (or complete within 90 days of hire).
Must be able to climb stairs several times a day.
Must pass a pre-employment drug screen, TB test, and background check.
Must adhere to agency's non-discrimination policies.
Ability to effectively interact with co-workers and participants with diverse ethnic backgrounds, religious views, political affiliation, cultural backgrounds, life-styles, and sexual orientations and treat each individual with respect and dignity.
HOW TO APPLY:
To view the full job description and apply visit:
http://www.centralcityconcern.org/jobs"
Central City Concern is an EQUAL OPPORTUNITY EMPLOYER and does not discriminate against applicants on the basis of race, gender, protected veteran's status, disability, or any other protected class. Applicants seeking reasonable accommodation can contact the Human Resources department at 503-294-1681.
See above
See above
See above