Clinical Manager of Behavioral Health, Portland, OR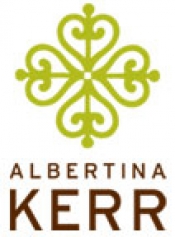 View the Website
Albertina Kerr
Manager
Portland, OR
January 17, 2018
Clinical Manager of Behavioral Health
Albertina Kerr empowers people with intellectual and developmental disabilities, mental health challenges and other social barriers to lead self-determined lives and reach their full potential.
Provides leadership and oversight for the spectrum of Community-Based Mental Health Services for Albertina Kerr including Intensive Community-Based Treatment Services (ICTS), Outpatient (OP), and Early Childhood Program settings, including home and office based services and mental health services provided at Albertina Kerr group homes. Provides program and budget development and management for all services; ensures compliance with all applicable Oregon Administrative Rules (OAR) and Joint Commission Accreditation standards. Provides leadership in the areas of policy development, quality assurance and service development. Provides leadership and partnership in creating positive and meaningful outcomes for those served in Albertina Kerr's programs.
The successful candidate will have a Master's degree in Social Work, Counseling, Psychology, Marriage & Family, or another closely related field. 5 years of relevant experience serving children and/or adolescents and their families. Proven supervisory or management experience along with the ability to supervise therapists towards LPC, LMFT or LCSW licensure preferred. The ability to establish and maintain positive relations with external agencies as well as extensive knowledge of agency policies and procedures. Knowledge of Oregon Administrative Rules and other related regulations is mandatory. Computer knowledge, particularly use of an Electronic Medical Record system is required. Must have the ability to respond to crisis situations.
Apply online at www.albertinakerr.org.
The nature of the services we provide prevents us from allowing in-person applications or inquiries. Albertina Kerr Centers maintains a drug-free workplace and is an equal opportunity employer. All qualified applicants will receive consideration for employment without regard to status as a protected veteran or a qualified individual with a disability, or other protected status, such as race, religion, color, national origin, sex, sexual orientation or gender identity, age, or other factors protected by law. Individuals with disabilities can request accommodation in the application and employment process by contacting 503-262-0145.
See above
See above
See above