Registered Nurses (Multiple Opportunities), West Chester, OH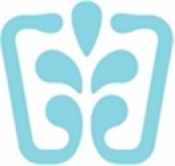 View the Website
Beckett Springs Hospital
Nurse
West Chester, OH
February 1, 2018
Registered Nurse (RN) Positions Now Available
Full Time Day and Night shifts
Beckett Springs is a 96-bed behavioral hospital located in West Chester, Ohio. The hospital, which opened in July 2013, provides a full continuum of care for those suffering from a mental health issue and/or chemical dependency. This includes inpatient treatment, partial day programming and intensive outpatient services. Assessment services are provided 24 hours a day, seven days a week. At Beckett Springs we are dedicated to Changing People's Lives®, 96% of our patients recommend treatment at Beckett Springs*
The Beckett Springs Nursing Team is devoted to providing innovative and exceptional psychiatric care in a safe and therapeutic environment. We focus on creating a strong foundation for long-term healing and recovery with evidence-based practices, and utilizing medication therapy that is relevant and up to date. Above all, we truly value that both the patients and our staff are treated with dignity and respect, always going that extra mile to ensure a positive environment. So, do you have what it takes to become part of a team dedicated to Changing People's Lives®?
Members of our team Enjoy:
Working with a highly engaged staff
Flexible scheduling
Career growth
Competitive compensation
A Comprehensive Benefit package is offered to Full and Part time team members
Job Details:
Support the organization, program and unit philosophy of care
Coordinate and deliver quality general and psychiatric nursing care to patients
Ensure medical Orders are followed, initiate and follow treatment planning
Act as a patient advocate at all times
Requirements:
Graduate from an accredited program of professional nursing training
Current unencumbered license to practice by the State Board of Nursing
CPR Certification and Crisis Prevention Training (CPI) within 30 days of employment and prior to any patient contact
Preferred Experience:
Previous experience in a psychiatric health care facility, with direct experience working with chemical dependency, dual diagnosis, psychiatric and geriatric patients preferred. Experience in patient assessments, family motivations, treatment planning and communication with external review organizations or comparable entities.
*Source: Mental Health Outcomes: Patient Satisfaction Survey 2016
Equal Opportunity Employer Minorities/Women/Veterans/Disabled
Springstone is an Equal Opportunity Employer. All qualified applicants will receive consideration for employment without regard to race, color, religion, sex, sexual orientation, gender identity, national origin, or protected veteran status and will not be discriminated against on the basis of disability.
See above
See above
See above