Medical Director, Scotts Valley, Salinas or Merced, CA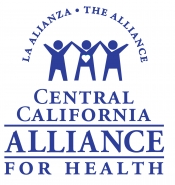 View the Website
Central California Alliance for Health
Medical Director
Scotts Valley, Salinas or Merced, CA
February 7, 2018
Medical Director
*We are filling one position, which could be based in either our Scotts Valley, Salinas or Merced office
ABOUT US:
We are a group of over 500 dedicated employees, committed to our mission of providing accessible, quality health care that is guided by local innovation. We feel that our work is bigger than ourselves. We leave work each day knowing that we made a difference in the community around us.
Join us at Central California Alliance for Health (the Alliance), where you will be part of a culture that is respectful, diverse, professional and fun, and where you are empowered to do your best work. As a regional non-profit health plan, we serve over 350,000 members in Santa Cruz, Monterey and Merced counties. To learn more about us, click here or check out this video.
WHAT YOU'LL BE RESPONSIBLE FOR
You will provide clinical leadership within one or more of the Health Services functional areas including Utilization Management (UM), Quality Improvement (QI), Pharmacy, and Care Management. You will develop and improve relationships with internal and external stakeholders, including the professional medical community and maintains and enhances communications with similar Health Plan organizations and participate in all aspects of regulatory compliance related to Health Services functions.
An approximate estimate of time spent in each area of work:
30% developing programs, participating in projects, meeting with providers and ensuring effective operations
30% performing UM, which is primarily computer-based
20% working on QI activities, collaborating with Providers over the phone and in-person
20% consulting with CM on disease management, care coordination and complex case management
ABOUT THE TEAM
You will be the third on a team of three Medical Directors, all reporting to the Chief Medical Officer, Dr. Dale Bishop in the Medical Affairs department. This team is collaborative and supportive, meeting for huddles every other day, joining statewide calls on a regular basis, partnering with other County Organized Health Systems and Local Initiatives in monthly groups and traveling to Sacramento to meet with DHCS on a quarterly basis. The Medical Directors do not have direct reports but act as leaders across the organization with clinical and non-clinical employees continuously and partner with external stakeholders, ensuring excellent communication and positive interactions within the medical community in our three counties.
THE IDEAL CANDIDATE
Be effective as a leader, helping to set the tone for all interactions as a positive, and customer service-focused role model
Have an interest in new and developing areas of healthcare such as Telehealth, Intensive Case Management, and Health Homes
Be able to handle stress effectively and operate from a place of infinite empathy while executing effective decision-making
Be motivated to do the right thing and understand that while we are on the administrative side of delivering health care, there is still the power to save lives; one suggestion made to a provider could be life-changing to a member
WHAT YOU'LL NEED TO BE SUCCESSFUL
Knowledge of:

Current principles and practices of medicine
Data collection and management practices, as related to utilization and quality of medical care
Health care regulatory processes

Ability to:

Build trust and rapport with the local provider community and other health plans
Act as a resource to clinical and non-clinical staff
Solve complex problems with creativity and resourcefulness
Demonstrate sensitivity, empathy, and understanding to a culturally diverse member population

Education and Experience:

Current unrestricted California license to practice Medicine
Doctor of Medicine degree from an accredited medical school and experience working in medical programs administration, peer review process administration, and serving in a leadership capacity or an equivalent combination of education and experience which would provide the required knowledge, skills and abilities may be qualifying
OUR BENEFITS:
Medical, Dental and Vision Plans
Ample Paid Time Off
11 Paid Holidays per year
401(a) Retirement Plan
457 Deferred Compensation Plan
Robust Health and Wellness Program
Fresh Fruit Delivery
EV Charging Stations
And many more!
For a complete position description and to apply online, please visit our careers website at https://boards.greenhouse.io/ccah#.Wnjyi_krLRZ
Applicants must be currently authorized to work in the United States on a full-time basis.
See above
See above
See above