CRNA, Grand Coulee, WA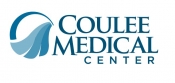 View the Website
Coulee Medical Center
CRNA
Grand Coulee, WA
February 8, 2018
CRNA
Coulee Medical Center is seeking an enthusiastic, positive, patient-oriented CRNA to join our Surgical Team. The Nurse Anesthetist is responsible for administering anesthesia, monitoring patient's vital signs and overseeing patient recovery from anesthesia. This is a full-time position. Coulee Medical Center offers a competitive compensation and benefit plan. Must have graduated from an accredited CRNA program and hold a valid Washington State CRNA license.
Responsibilities include but not limited to:
Select and prescribe post anesthesia medications or treatments to patients
Evaluate patients' post-surgical or post-anesthesia responses, taking appropriate corrective actions or requesting consultation if complications occur
Perform pre-anesthetic screenings, including physical evaluations and patient interviews, and document results
Select, order, or administer pre-anesthetic medications
Discharge patients from post-anesthesia care
Please visit www.cmccares.org/careers to submit an application or send resumes to employment@cmccares.org.
Applications and resumes may also be mailed or faxed:
Coulee Medical Center
411 Fortuyn Rd.
Grand Coulee, WA 99133
Attn: Human Resources
Fax: 509-633-0295
See above
See above
See above