Medical Consultant II, Sacramento, CA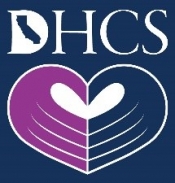 View the Website
California Department of Health Care Services
Medical Policy
Sacramento, CA
February 9, 2018
To Apply: Complete Application Packages (applications and any applicable or required documents) must be submitted electronically through your CalCareer account at www.jobs.ca.gov.
The Department of Health Care Services (DHCS) is seeking a candidate to join the Integrated Systems of Care Division (ISCD) to fill a vacant Medical Consultant II (MC II) position. The position requires experience with children with special health care needs and medically fragile adults. Including knowledge of principles and practices of general medicine and surgery with particular reference to the techniques and trends in the diagnosis of physical and mental disabilities and in treatment program for such disabilities. The MC II will collaborate with multidisciplinary staff to assure the quality and uniformity of decisions; and to provide technical guidance to nurse evaluators and other state and county staff. The MC II will participate in the implementation and interpretation of state laws, regulations, policies, and procedures relating to medical aspects of relevant departmental programs; and to do other related work.
This position will provide professional advice and guidance on issues related to the approval of medically necessary services for special needs individuals who may also be medically fragile. The MC II will provide expertise on the medical aspects of the DHCS ISCD programs located in the Quality and Monitoring Branch and the Program Policy and Operations Branch. ISCD Programs include the California Children's Services (CCS) Program, the Medical Therapy Program, the Genetically Handicapped Persons Program, and the Home and Community Based programs; including private nursing duty care. Additionally, the MC II provides medical consultative services to state CCS and long-term care nurse case managers as well as county CCS affiliates and participate in CCS facility site visits.
Supervision Exercised: None
Minimum Qualifications Required:
Possession of the legal requirements for the practice of medicine in California as determined by the California Board of Medical Quality Assurance or the California Board of Osteopathic Examiners. (Applicants who are in the process of securing approval of their qualifications by the Board of Medical Quality Assurance or the Board of Osteopathic Examiners will be admitted to the examination, but the Board to which application is made must determine that all legal requirements have been met before candidates will be eligible for appointment.)
AND
Either I One year of experience in California state service performing the duties of a Medical Consultant I, Department of Health Services.
OR
Three years of experience in the practice of medicine (exclusive of internship) including one year of administrative, supervisory, or consultant experience in a public health or welfare agency or in a medical care or rehabilitative program.
*The Board of Medical Quality Assurance changed and is now named the Medical Board of California (MBC).
Please visit Medical Consultant II, Department of Health Services (7788) for further job requirements details.
Establishing List Eligibility:
Please follow the link below to the exam bulletin:
Medical Consultant II Exam Code 8HAAA
How To Apply:
For further details including pay range, duty statement, application process, job application package checklist, and much more, please visit our CalCareers job posting by following the link: MC II Posting JC - 98909
Contact Information:
Susy Castro
Telephone: (916) 327-2493
Email: Susy.Castro@dhcs.ca.gov
See above
See above
See above