Licensed Clinical Social Worker, Petaluma, CA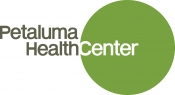 View the Website
Petaluma Health Center
LCSW
Petaluma, CA
February 9, 2018
The Petaluma Health Center's mission is to provide high quality health care, with access for all, in Southern Sonoma County. The Center accomplishes this mission through collaborative, innovative programs, services and referral resources that meet the economic needs of the entire community.
The Petaluma Health Center is an eight-time award winner in the North Bay Business Journal's Best Places to Work for 2017, 2016, 2015, 2014, 2013, 2012, 2011 and 2009 and we were named as one of '2015 Healthiest Companies in the North Bay' by the North Bay Business Journal.
We are a Federally Qualified Health Center (FQHC) that provides primary medical care and mental health services to residents of Petaluma, Rohnert Park, Cotati, Penngrove and surrounding areas. We are organized as a private, non-profit corporation and governed by a consumer and community led Board of Directors.
For more information about us, please visit us at www.phealthcenter.org.
Position Title: Licensed Clinical Social Worker (LCSW)
Summary: The Licensed Clinical Social Worker will provide high-quality psychological services in an integrated care setting. You will partner as a flexible member of the multidisciplinary healthcare team to provide seamless care for patients and assess and diagnose mental health and chronic conditions. You will design appropriate interventions to meet patient needs, including coordinating care with community resources as needed and provide effective, evidence-based interventions to patients, and facilitate same-day and crisis services as needed.
Our LCSW's work at maximum potential to meet access and productivity needs while providing high quality care and contribute to clinic quality goals. You'll maintain a professional license, credentials, and relevant training and contribute to clinic quality goals and improvement efforts. You may also perform other duties as assigned, including but not limited to after evening hours and assignment to outside locations within PHC federal scope such as school based clinics and homeless shelters.
Areas of Responsibility:
Participation in Integrated Care Team:
Functions as collaborative member of integrated care team
Readily accepts warm handoffs and provides follow-up recommendations to referring provider
Shares skills and interventions with members of integrated team to facilitate coordinated treatment
Assessment:
Consistently uses screening tools to assess mood, risk, and progress in treatment
Appropriately and expediently diagnoses mental health disorders based on DSM-V criteria
Intervention Design:
Determine appropriate level of treatment for individual patients and episodes of care
Coordinate care with community resources as appropriate
Utilize outcomes-based practice tools to ensure high quality patient care and tailor delivery of brief interventions
Works collaboratively with Behavioral Health leadership to develop treatment programs specific to patient populations and treatment needs
Intervention Delivery:
Provides psychological assessment and brief treatment to individuals and families
Documents progress/data in medical records using objective, measurable methods
Treats psychological disorders to effect change
Selects approach to use in brief individual therapy and modifies
Collaborates with Psychiatrists and other specialists in developing treatment recommendations
Access and Productivity:
Works at maximum potential to meet productivity requirements in order to improve patient access and fiscal viability while maintaining quality care
Adheres to health center standards for productivity as defined by the medical director and senior management
Facilitates same-day access for patients in need of Behavioral Health treatment or assessment
Professional Development and Relationships:
Utilizes Continuing Education resources to ensure compliance and skills necessary to practice in PHC treatment model. Willingly seeks additional training when needed in order to successfully fulfill job requirements
Models clear communication and conflict resolution skills with coworkers and patients
Continually assesses needs of community and patients, and trends in psychology, to ensure cutting-edge treatment
Participates in quality improvement initiatives. Adheres to quality assurance guidelines and aids the health center in reaching its clinical quality goals. Adheres to nationally recognized health care standards
Knows and follows clinic policies and procedures
Demonstrates competent knowledge in delivering behavioral health services to patients through peer review as established through the medical staff bylaws, recommendations of each licensing Board, and clinic Quality improvement Program
Supports and contributes in a positive manner to clinic efforts to maintain and improve patient satisfaction in all aspects of care delivery
Meets all time commitments by arriving on time to the clinic and working entire shift or more as needed
Responsible for maintaining credentials by keeping all required licenses current, including but not limited to California Social Work License, CE hours, CPR Certifications and any other required licenses. It is the responsibility of the LCSW to give Human Resources current credentials before old credentials expire
Willingly performs other duties within the scope of practice as assigned
Experience and Skills:
Qualifications: To perform this job successfully, an individual must be able to perform each essential duty satisfactorily. The requirements listed below are representative of the knowledge, skill, and/or ability required.
Education/Experience:
Master's degree in Social Work
Desired Skills:
Analytical - Synthesizes complex or diverse information; collects and researches data; uses intuition and experience to complement data
Technical Skills - Pursues training and development opportunities; strives to continuously build knowledge and skills; shares expertise with others
Customer Service - Manages difficult or emotional customer situations; responds promptly to customer needs; responds to requests for service and assistance
Interpersonal Skills - Maintains confidentiality; listens to others without interrupting; keeps emotions under control; remains open to others' ideas and tries new things
Oral/Written Communication - Speaks clearly and persuasively in positive or negative situations; listens and gets clarification; responds well to questions; writes clearly and informatively
Judgment - Displays willingness to make decisions; exhibits sound and accurate judgment; supports and explains reasoning for decisions; includes appropriate people in decision-making process; makes timely decisions
Professionalism - Approaches others in a tactful manner; reacts well under pressure; treats others with respect and consideration regardless of their status or position; accepts responsibility for own actions; follows through on commitments
Safety and Security - Observes safety and security procedures; reports potentially unsafe conditions
Adaptability - Adapts to changes in the work environment; manages competing demands; changes approach or method to best fit the situation; able to deal with frequent change, delays, or unexpected events
Child experience preferred
Licenses and Certifications:
Current California Social Work license
Candidate must be able to successfully meet PHC's credentialing and privileging requirements
Language Skills: Ability to read, analyze, and interpret general business periodicals, professional journals, technical procedures, or governmental regulations. Ability to write reports, business correspondence, and procedure manuals. Ability to effectively present information and respond to questions from groups of managers, clients, customers, and the general public. Bilingual in Spanish preferred.
Petaluma Health Center is an equal opportunity employer.
Please apply directly through our career page at www.phealthcenter.org.
See above
See above
See above