Respiratory Therapist, Juneau, AK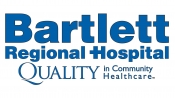 View the Website
Bartlett Regional Hospital
Respiratory Therapist
Juneau, AK
February 9, 2018
Generous Relocation Package available!
Department: Respiratory Therapy Reports To: Department Director
Coordinates the care of patients with physicians, nurses, family, and other caregivers. Assesses, recommends, and follows a pathway of therapy which may include invasive and non-invasive procedures. Obtains and documents diagnostic data. Supports and educates patient families/caregivers who must deal with acute and chronic respiratory conditions, and the psychosocial aspects of the condition.
MINIMUM QUALIFICATIONS: (The following are minimal qualifications necessary for entry into this classification)
Education: Graduation from an approved school of respiratory therapy. (An approved school is one accredited by the Commission on Accreditation for Respiratory Care (CoARC). An associate's degree in Respiratory Therapy from an accredited college is also required.
License(s): Current Registered Respiratory Therapist (RRT) licensure and/or a Certified Respiratory Therapist (CRT) credentialed by the National Board of Respiratory Care (NBRC)
Certification(s): Current BLS for Healthcare Provider CPR. NRP certification is required within six months of hire.
Experience: At least one (1) year of recent respiratory therapy experience in an acute care facility, with 3 years preferred.
Please apply online at www.bartletthospital.org
See above
See above
See above