Nurse Manager I - O.R., Juneau, AK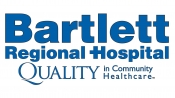 View the Website
Bartlett Regional Hospital
Nurse Management
Juneau, AK
February 9, 2018
Generous Relocation Package available!!
Provides nursing clinical leadership for patient care activities. Directs professional nursing personnel as well as other staff (OR/CSR Technicians and Schedulers); participates in staff development and evaluation of staff. Participates in the recruiting, hiring, orientation, and supervision of employees. Provides direct patient care when necessary.
Assists the director in assessment, planning, implementation and evaluation of the delivery of patient care. Maximizes resource utilization and achieves organizational objectives through continuous improvement and process evaluation for cost effective care and quality clinical outcomes.
Ensures compliance with established organizational, professional and accreditation standards and state/federal laws and regulations. Utilizes the Association of Operating Room Nurses Guidelines + Recommended Practice and AAMI standards to ensure consistent evidenced based practice. Understands and maintains accreditation readiness at all times. Performs quality audits as necessary.
MINIMUM QUALIFICATIONS: (The following are minimal qualifications necessary for entry into this classification)
Education: Graduation from accredited Nursing Program. Bachelor's degree in Nursing preferred or may substitute year for year for experience.
License(s): Current State of Alaska Registered Nurse licensure (must meet education requirement(s) for Alaska State licensure).
Certification(s): Current BLS, ACLS
Experience: Minimum of two (2) years of recent lead/supervisory experience in acute care nursing.
please apply online a www.bartletthospital.org
See above
See above
See above