Manager Patient Care Services - Adult Medical Surgical, Tucson, AZ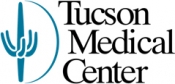 View the Website
Tucson Medical Center
Manager
Tucson, AZ
February 12, 2018
If you want to be challenged in a new energetic and innovative patient centered 19 to 27 bed unit that employs a multidisciplinary team approach for excellent safe and compassionate ca re join our team. Unit 900 is an adult medical surgical floor with a patient to nurse ratio of 1:5 on day shift and 1:6 on night shift that care for adult patients who are acutely ill with a wide variety of medical conditions or are recovering from surgery. Conditions including, but not limited to, diseases or disorders of the pulmonary, gastrointestinal, renal, endocrine, circulatory, and neurological syste ms , as well as infectious diseases, and autoimmune disorders.
SUMMARY:
Manages a nursing unit or nursing specialty function such as Bed Control or Restorative Services.
ESSENTIAL FUNCTIONS:
Manages staff; interviews, hires and trains; evaluates employee performance; deals with performance problems as appropriate; delegates work assignments effectively.
Assists in managing department budget.
Designs, with agreement from Director of Nursing (DON), or Director of Behavioral Health Nursing, and implements the specific staffing plan (Acuity) and daily, shift-by-shift staffing grid.
Monitors patient acuity/staffing through the bi-weekly productivity report and takes appropriate action.
Provides safe environment for patients and caregivers, compliant to EOC rules and all regulatory requirements.
Facilitates development of unit specific standards of care with realistic and measurable patient care outcomes.
Provides orientation for the medical staff to Nursing Services.
Promotes continuity of patient care by supporting case management activities; acts as a resource to direct care providers when support services are in conflict with patient care needs.
Promotes an optimum environment in which the patient care team can accomplish mutually developed goals.
Investigates patient complaints and/or incidents, initiating corrective and/or disciplinary action.
Maintains an ongoing evaluation of customer service to ensure that systems, policies, and procedures are convenient to those being served.
Ensures compliance with requirements of federal, state and community agencies, regulatory authorities, and hospital policies and procedures.
Selects and monitors preceptors in development of their role to facilitate new grad hires incorporation into the unit staff.
Ensures the design, implementation, and evaluation of educational programs for staff.
May provide education planning, documentation, and record keeping for assigned unit(s).
Serve as the liaison to internal and external pediatric care committees, internal departments, referral hospitals,
Adheres to and supports team members in exhibiting TMCH values of integrity, community, compassion, and dedication.
Adheres to TMC organizational and department-specific safety, confidentiality, values policies and standards.
Performs related duties as assigned.
Stroke Coordinator:
Provides oversight, coordination, training and education, and assists in the development of strategic plans for the stroke program at TMC. Oversees data development and tracking, certification requirements and monitors team responses for critical patient care. Coordinates all organizational aspects of maintaining Healthcare Facilities Accreditation Program (HFAP) stroke certification. Assists and recommends protocols and guidelines for best practice treatment of neurology (neuro) patients across the continuum of care. Identifies patients at high risk requiring advanced nursing judgment; utilizes holistic assessment, identifies relevant aspects of situations and determines the appropriate course of action to move patient/family, and staff towards expected outcome(s). (This position is responsible for the Float Pool function in the hospital.)
MINIMUM QUALIFICATIONS:
EDUCATION: Bachelor's Degree in Nursing. (Some positions may substitute a Bachelor's Degree in a related healthcare field plus relevant experience/training related to the specific skill area, such as Vascular-Urology Lab.)
EXPERIENCE: Five (5) years of relevant nursing or applicable healthcare experience with mastery of the role and competencies for assigned area, evidence of leadership, teaching and interpersonal skills, and documentation of professional development.
LICENSURE OR CERTIFICATION: Current RN license permitting work in the state of Arizona and Cardio Pulmonary Resuscitation (CPR) or Basic Life Support certification. (Additional or substitute certification may be required or permitted for some specialties, such as Vascular-Urology Lab which requires the RVT – Registered Vascular Technologist credential.) Some departments, including Emergency Services, Pediatrics/PICU, and Ambulatory Surgery require advanced life support certification (PALS). Department specific: Crisis Prevention Instruction certification and Valid Fingerprint card.
KNOWLEDGE, SKILLS AND ABILITIES:
Knowledge of critical care techniques, tools and responses required to ensure optimal patient care.
Knowledge of processes and procedures to follow during a rapid response, code, or stroke call.
Knowledge of surgery specialties and how to prepare, assess and provide post-operation patient care to ensure best practices are followed.
Knowledge of infectious diseases, OSHA and CMS requirements, microbiology and surveillance practices for infection control.
Skill in evaluating performance and recommending improvements.
Skill in managing and training staff.
Knowledge of position control strategies and forecasting staffing needs.
Skill in strategic planning and developing staffing plans to meet not only current needs but future needs.
Skill in analyzing financial, staffing and production reports to effectively evaluate staffing criteria.
Skill in communicating with staff involved in critical care, and physicians to ensure the proper care of patients.
Skill in developing training materials and educating staff in the proper responses for critical care issues.
Skill in the use and maintenance of computer systems and programs, especially NRCPR, PC File and Folder, Word, EXCEL, e-mail and attachment capabilities, Outlook, and PowerPoint.
Skill in communicating with staff involved in critical care, and physicians to ensure the proper care of patients.
Ability to create analyze reports to evaluate staffing needs based on a wide variety of statistical data.
Ability to read and interpret documents such as safety rules, operating and maintenance instructions, and procedure manuals.
Ability to create analyze reports to evaluate staffing needs based on a wide variety of statistical data.
Ability to communicate both in writing and verbally in order to lead, teach and report on issues and effectively deal with difficult situations.
Ability to complete routine reports and correspondence.
Ability to listen and accurately interpret others' communication or instructions to take appropriate action.
Ability to speak and communicate effectively.
Ability to define problems, collect data, establish facts, and draw valid conclusions.
Ability to interpret an extensive variety of instructions and deal with several abstract and concrete variables.
See above
See above
See above