Chief Operating Officer, Santa Rosa, CA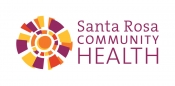 View the Website
Santa Rosa Community Health
Senior Leadership
Santa Rosa, CA
February 12, 2018
We're looking for a Chief Operating Officer to join our team.
At Santa Rosa Community Health, we believe health care is a fundamental human right. Every day, we open our doors to care for our diverse patients in a way that honors them and meets their health care needs – no matter what. We're seeking a dynamic, seasoned leader in health care operations to help us advance this mission and vision.
If you're someone who:
Is a systems thinker with experience leading clinical operations (FQHC preferred)
Moves seamlessly from idea to execution, handling all the details along the way
Bridges the need for operational excellence today with innovative care models for the future
Inspires teams to move with her/him and develops people
We've got a great opportunity for you.
In this role, you'll:
Partner with executive leadership to achieve the strategic and financial priorities of the organization Work across 11 campuses with dedicated agency and site leadership, and passionate staff
Drive operational excellence with an eye on innovation, efficiency, and revenue goals
Direct continuous improvement across patient, provider and staff experience
Plus, you'll work at a place that is at the heart of health for our community.
Santa Rosa Community Health serves 50,000 patients across 11 campuses. Located in the heart of northern California wine country, we employee almost 500 people, all of whom are united in heart health, and justice. Following the dramatic wildfire of last October and the loss of our largest campus, we've made a remarkable recovery and are serving all of our patients.
We can boast of many accomplishments, from being voted a "Best Place to Work" for the last three years to being Joint Commission Accredited and the home of two nationally recognized residency programs. At the same time, we're always looking to the horizon to better serve our patients, our employees, and our community.
If you'd like to help us achieve our vision and mission as COO, let's talk.
Visit srhealth.org/careers
Key Areas of Responsibility
Accountable for Clinic Operations: Provide leadership, support, and mentorship to the site directors at each heath center to support high performance in these areas:

Productivity
Cost management
Patient experience
Quality improvement
Patient and staff safety
Staff engagement
Regulatory compliance
Implementation of innovations in care delivery

Cross-Site Standardization: In partnership with the CMO and CAO, provide leadership on health center standardization across sites.
Special Projects: In partnership with the Senior Leadership Team, complete special projects that support the organization's strategic plan and meet the health care needs of the community.
Specific Tasks/Duties:
Participates in the development of long-range strategic plans and objectives for SRCH.
Understands and supports operational excellence for the key processes at each health center.
Works with other executives in the standardization of operations across all health center locations.
Responsible for operationalizing all strategic objectives of the organization and providing tactical support and direction to the campus leadership.
Reviews on an ongoing basis the services being offered at the health center campuses and develops new programs as needs emerge.
Provides oversight and facilitation of operational activities between health center campuses.
Ensures compliance with all appropriate state, federal, and local laws and regulatory requirements for a 330(e)-funded community health center.
Participates in leadership team meetings that support the strategic and tactical direction of the organization.
Ensures timely and accurate reporting to federal and state agencies for each health center campus.
Develops and documents processes, procedures, and systems to improve health center efficiency and patient and staff satisfaction.
Evaluates performance and recommends merit increases, promotions, and disciplinary actions.
Resolves problems efficiently and effectively that are related to staffing, programs and services, patient grievances, utilization of facilities, and equipment and supplies for the health center campuses.
Supports each health center in the preparation of accurate and appropriate annual operating budgets for the health center campuses to the CEO and CFO for review and approval, manages health center campuses within this budget, and reports accurately on progress made and challenges encountered.
Participates in the development and implementation of the quality improvement program and processes at the health center.
Qualifications:
BA/BS degree required.
Master's degree in business, health care, public administration, or other related field preferred or equivalent experience.
10-plus years in a leadership position in a non-profit health or human services organization.
Leadership experience in FQHC heath center operations strongly preferred.
Knowledge of regulatory requirements for 330-funded health centers.
Excellent management, mentoring, and supervisory skills.
Strategic thinking and execution skills.
Demonstrated successful experience in multiple site operations.
Ability to present ideas and information clearly and persuasively to people at all levels of education.
Commitment to organizational mission.
Ability to relate well to people from diverse ethnic and socio-economic backgrounds.
Knowledge and Skills:
Leadership ability, team management, and interpersonal skills.
Excellent analytical and abstract reasoning skills plus excellent organization skills.
Knowledge of outpatient clinic operations, workflows, and processes.
Knowledge of compliance issues within the community clinic environment.
Sensitivity to and willingness to interact with persons of various social, cultural, economic, and educational backgrounds.
Proficiency with Microsoft Office applications, including Outlook, Word, Excel, and PowerPoint.
Strong organizational skills with ability to prioritize projects, manage multiple tasks, and meet deadlines.
Strong interpersonal skills.
Ability to work independently and as part of a team.
Excellent written and verbal communication skills.
Good judgment as well as problem-solving and decision-making skills.
Perform complex mental functions and basic arithmetic functions; interpret complex laws, regulations, and policies; collect, interpret, and/or analyze complex data and information.
See above
See above
See above