Revenue Cycle Director, Astoria, OR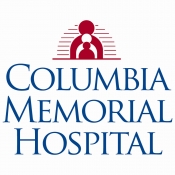 View the Website
Columbia Memorial Hospital
Director
Astoria, OR
February 13, 2018
Revenue Cycle Director
The Revenue Cycle Director position is responsible to provide leadership for all aspects of the organization's Revenue Cycle, guiding managers in Patient Access, Patient Financial Services, and Coding. Oversees the overall policies, objectives and initiatives of Revenue Cycle activities. Works collaboratively with Directors, Managers, and Support Staff to review, design, and implement processes surrounding patient access, pricing, billing, collections, and other patient financial analyses. Ensures Revenue Cycle integrity through regulatory compliance, proper reimbursement, and outstanding customer service.
Job Requirements
Knowledge of/Skill/Ability to: Knowledge of patient focused revenue cycle operations with a metric-driven, performance-based culture of accountability required. Excellent decision-making, delegating, communications, and technical writing skills required. Must have demonstrated leadership skills and ability to foster an environment of teamwork, professionalism, customer satisfaction, high performance, and mutual respect of others, plus possess a "make it happen" attitude and the ability to execute stellar customer service.
License/Certification: n/a
Education and/or Experience: Minimum Education: Bachelor's Degree. Minimum Experience: Five years (including two years of supervisory/staff coordination or leadership) of experience in revenue cycle, compliance, and medical insurance billing gained from multi-clinic or acute-hospital facility required.
Physical Demands and Work Environment Conditions / ADA Compliance
Position involves standing, walking, stooping, and occasional carrying and lifting of lightweight materials (up to 20 pounds). May be required to sit for extended periods of time. Requires visual acuity and depth perception to recognize words and numbers; and hand and finger dexterity and hand/eye coordination to use a computer keyboard and common office equipment.
See above
See above
See above